TOP
2013 Fortmiller Vineyard Syrah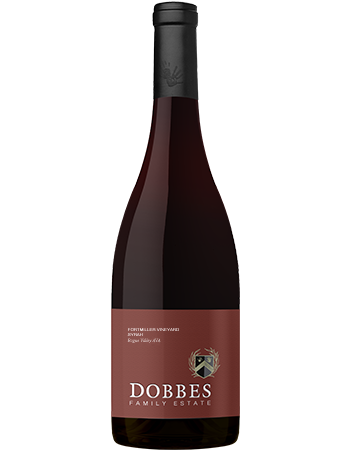 Wine Specs
Vineyard Designation
Fortmiller Vineyard
Fortmiller Vineyard consistently produces Syrah with dark fruit, structured tannins and plenty of acid. Barrel aromas of coffee,
cedar, pie crust, dark chocolate and pumpernickel toast lead, while fruit and floral accents of Marionberry, blackberry, and violets take a supporting role. Savory notes and more dark fruit prevail on the palate supported by full body, medium tannins, and juicy acid. Continued cellaring into 2019 will allow the tannins to soften even more with full potential to age into 2023 and longer - if you're patient!
You can feel good about your purchase, too - 10% of the proceeds from the sale of our 2013 Fortmiller Vineyard Syrah (when purchased in the first quarter of 2017) will benefit Schoolhouse Supplies, a nonprofit that supports public education in Portland by giving students and teachers free classroom supplies! Learn more here.
Wine Specs
Vineyard Designation
Fortmiller Vineyard