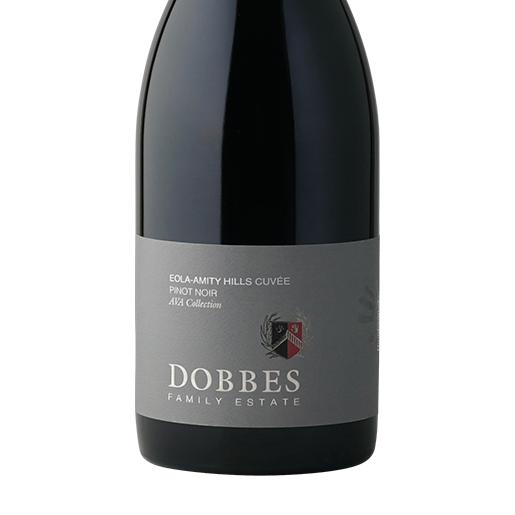 Wine Specs
Appellation
Eola-Amity Hills
2019 Eola-Amity Hills Cuvée Pinot Noir
Description
New Release!
Flavors suggest a bowlful of mixed berries that are complemented by herbal complexity found in tobacco, thyme, and sage. This full-bodied Pinot Noir pairs beautifully with the robust flavors of tagliatelle with wild boar ragout and aged cheddar.
10% of the proceeds from the sale of this wine through 12/31/21 will benefit our fourth quarter charitable giving recipient, Center for Diversity and the Environment, as part of our 1% for the Planet membership.
Wine Specs
Appellation
Eola-Amity Hills
Wine Profile
Tasting Notes
Our Eola-Amity Hills Cuvée is blended from sites with consistent ripening potential, tempered by the cooling winds of the Van Duzer Corridor. Dark fruited aromas of blackberry, dark cherry, and blueberry transition to floral violet and oak infused vanilla and cinnamon spice. The mouthfeel is medium bodied and framed by structured tannins. Juicy acid complements the age-worthy tannins, helping to carry the finish and preserving freshness as the tannins mature. Flavors of dark fruits maintain the theme of the aroma with added spicy elements of thyme, fennel, and vanilla from aging in 33% new oak barrels. The medium -long finish highlights the aging potential of this darker shade of Pinot Noir.
Other Notes
https://dobbesfamilyestate.com/wp-content/uploads/2021/08/TastingNotes-19EAPN.pdf