TOP
Butchery Class - June 15th, 2019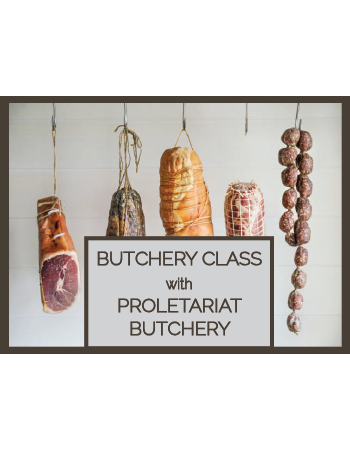 Saturday, June 15th, 2019 | 11am - 2pm | in the Hideaway at Dobbes
Join Proletariat Butchery's Zeph Shepard as he guides you through an intimate, interactive, and educational half pig butchery demonstration, sausage making, and meat preserving class. Four course lunch with wine pairings included in ticket price.
Ticket price includes:
Half pig butchery demonstration
Four course lunch featuring flame-grilled, freshly butchered meat and curated wine pairings
Sausage making
Curing & preserving meat (prosciutto, pancetta, lomo, coppa)
Guests will take home a selection of sausages made during class and will be invited back for a follow-up event to enjoy the cured and preserved meat.
Limited to 20 guests.