TOP
Rogue/Rhône 4-Pack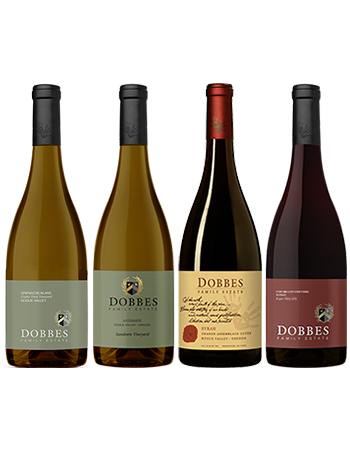 Andy McVay, our Winemaker, has chosen this selection of Rhône varietals to pique your interest in our trip to France's Rhône Valley in May 2020!
Featured wines:
1 - 2017 Grenache Blanc
1 - 2016 Viognier (library selection)
1 - 2013 Grand Assemblage Syrah
1 - 2013 Fortmiller Vineyard Syrah (library selection)
Order this collection and we'll include ground shipping - no coupon code necessary.
Learn more about our upcoming trip here!