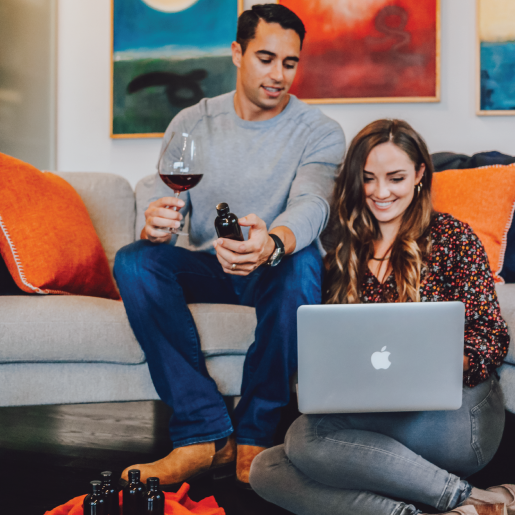 Virtual Wine Tasting
Description
Virtual wine tasting is a unique gift for any wine lover, and also is a great option for your teambuilding sessions that can unify remote employees over a glass of wine! We have full bottle options for in-person tastings where you have 6 or more employees at the same location, and can also ship kits with sample bottles for individuals. Hosted over Zoom, our Wine Educator will take you on a journey through the Dobbes Family Estate portfolio while you relax, sip, and enjoy learning about our award-winning Oregon wines.
Each experience is highly customizable and requires at least 2 week's notice to schedule. Contact virtual@dobbesfamilyestate.com and we'll suggest the best solution for your needs.
Prices vary, inquire for details.